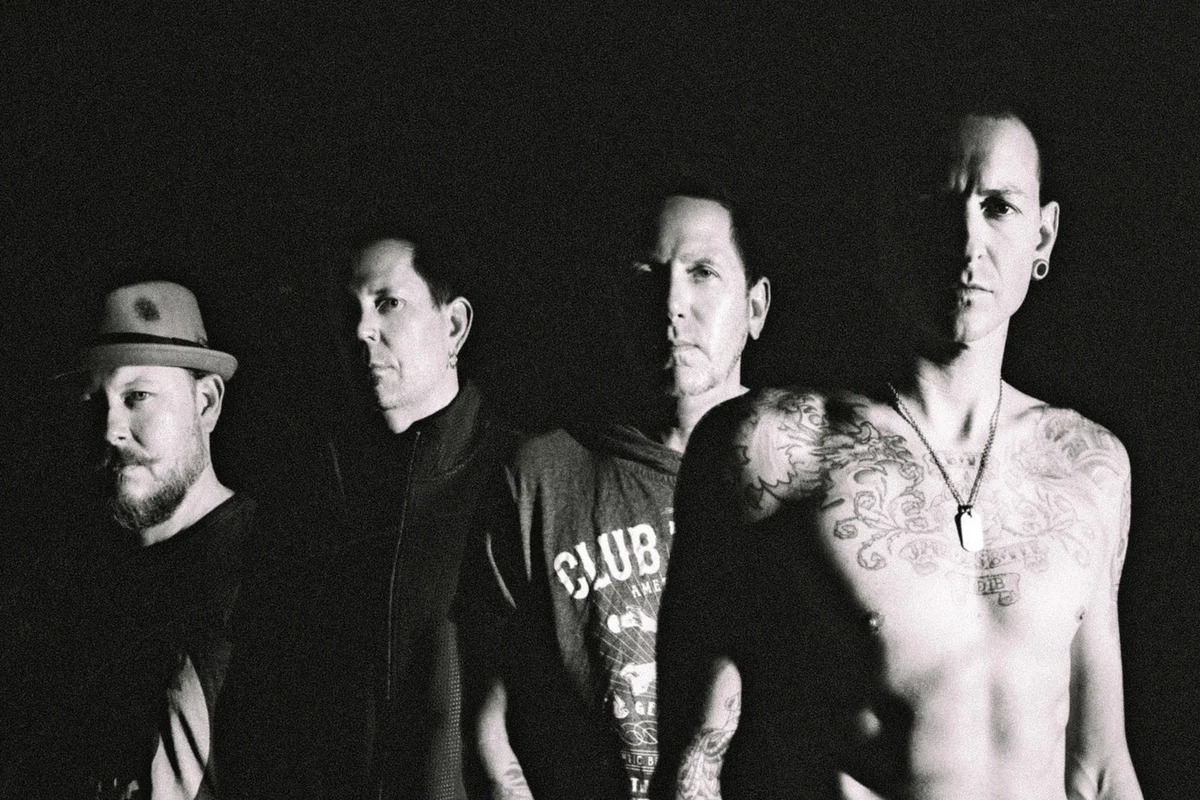 Chester Bennington's daughters appear on new Gray Daze album
Gray Daze continues its mission to celebrate its late singer Chester Bennington, announcing the new album The Phoenix and incorporating two of Bennington's daughters, Lily and Lila, as guests on one of the tracks.
Gray Daze were Bennington's pre-Linkin Park band (1994-1997) and before his death they intended to reunite to re-record the band's discography. With the blessing of Bennington's family, producer Esjay Jones and band members Sean Dowdell, Mace Beyers and Cristin Davis sought to complete the mission they had begun to pay tribute to the singer. Amended arrived in 2020, and the band began reworking the remaining 10 tracks from the band's catalog for what is now The Phoenix.
Keeping things in the family, Lily and Lila Bennington now have a spot on a Gray Daze album, appearing on the song "Hole" and following in the footsteps of brother Jaime Bennington who previously featured on the Amended track "Soul Song". This new set not only features the Bennington girls, but also includes guest tours from Dave Navarro and Richard Patrick from Filter.
"Amended was more emotional and thoughtful," says drummer Sean Dowdell. "We felt sad while writing it. Now that we're a few years apart, it's very clear what we were going through. We were at a different stage of grieving. We went through shock and sadness. Now we are back to gratitude. So, The Phoenix is more of a celebration of our friend, his talent and the music. It captures the Chester angst and energy that people have fallen in love with. It's much more aggressive. If you like Chester's Scream, you'll love this record.
The Phoenix will arrive on June 17 via Loma Vista Recordings and to kick off promotion for the album, the band have released the powerful new song "Saturation (Strange Love)" which captures the singer's incredible range through Bennington's screams and a few moments more restrained melodies.
Dowdell says: "It's going to surprise a lot of people because it gets to the heart of Chester. One of the things people love about him was his unique ability to scream in key…and this song takes you back to everything you love about that scream. You feel that raw angst and emotion that he brought to everything he did. You can check out the video directed by Marc Silverstein and the lyrics to the song below.
Saturation (Strange Love) lyrics by Gray Daze
And that's what I say, say
Yeah
And that's what I say, say
Yeah
I'll tell you about myself
Some say I got a bad attitude
Some say I have nothing else
Some say I got a lot to prove
I'll tell you about myself
I'll do
All that you want
I will do what you ask me
But I won't do what you tell me to do
And that's what I say, say
Yeah
And that's what I say, say
Yeah
strange love
Go
Go
I'll tell you about myself
Some say I got a long way to go
Some say I am
go straight down
Some say there's nowhere to go
And that's what I say, say
Yeah
And that's what I say, say
Yeah
strange love
Go
Go
strange love
Go
Go
Gray Daze, "Saturation (Strange Love)"
As noted, Gray Daze The Phoenix is on track for a June 17 release via Loma Vista Recordings. The album cover and track listing can be viewed below and pre-orders of the album in a variety of formats can be found at this location.
gray stunner, The Phoenix Album Art + Track List
Saturation (strange love)
Start to fly
be your man
Holding You (with Dave Navarro)
Hole (with Lily & Lila Bennington)
To glide
Trust Me (with Richard Patrick)
anything, anything
twirl
Wake me up
Rock + Metal Bands Featuring Children of Rockstars